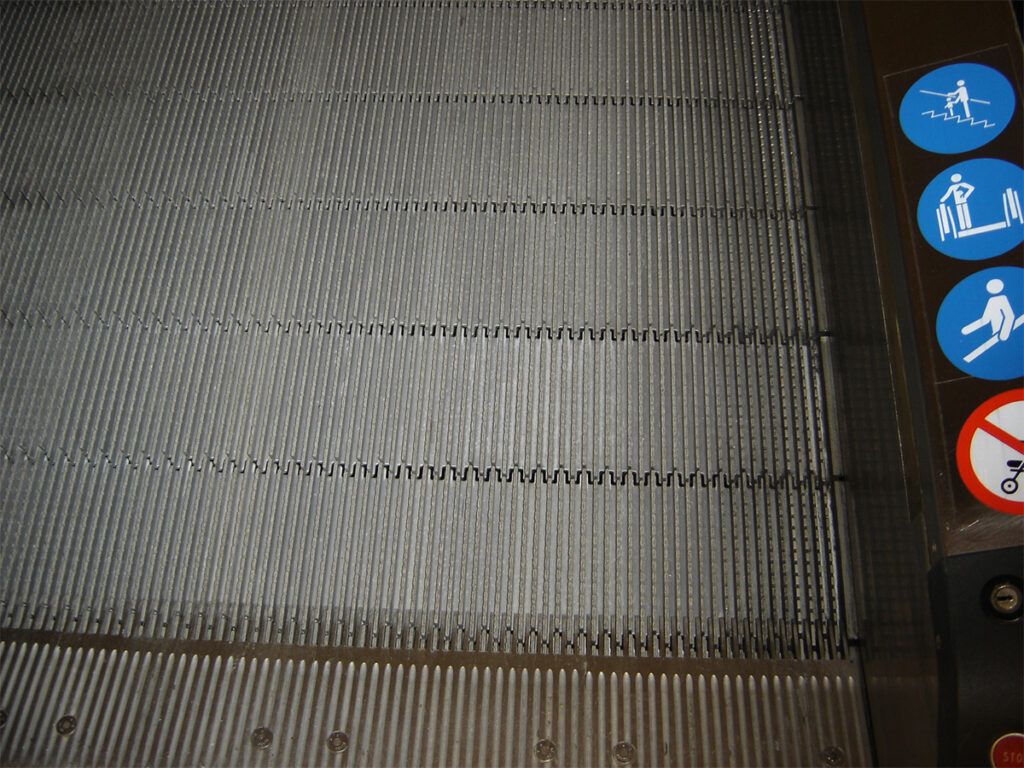 Anti-Slip Coating
Your safety matters to us!
Avoiding risks for customers and clients is essential. Moving walkways pose such risks. Especially slip hazards and accidents, caused by wetness and bad weather, can be minimized fairly easy.
Our Antislippery-Coating (Anti-Slip Coating) effectively adds to the safe use of walkways in the long run. The use of shopping carts is still possible and doesn't effect the durability. The coating gets applied onto the walkway pallets on location – quick and efficient for you! As with all our services, we had an independent testing organization (TÜV Süd) examine our Anti-Slip Coating.
The tests were run according to the following specifications:
DIN 51130: 2004
DIN EN115, Anhang J: 2008
ASR 18/1-3: 1981 art. 2.4.1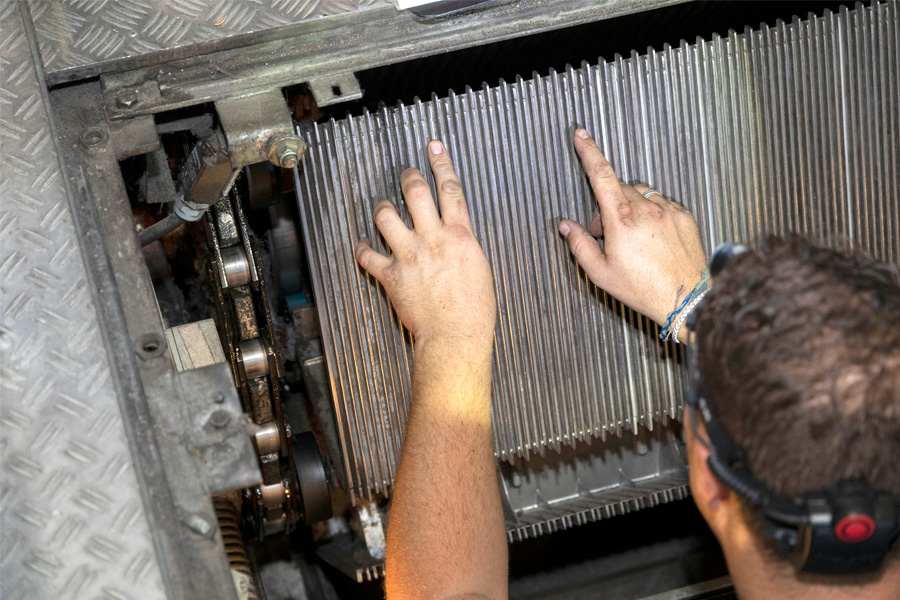 The determined skid / slip resistance meets the requirements of class R11, as per DIN EN115-1, chart J.1. Therefore, our Anti-Slip Coating is officially qualified and suitable for skid / slip resitant use both in- and outdoors.
The coating also comes with a two year warranty under normal use and service.